This Data Breach alert was published at 16.04.2021 20.49 on Data Breach Today.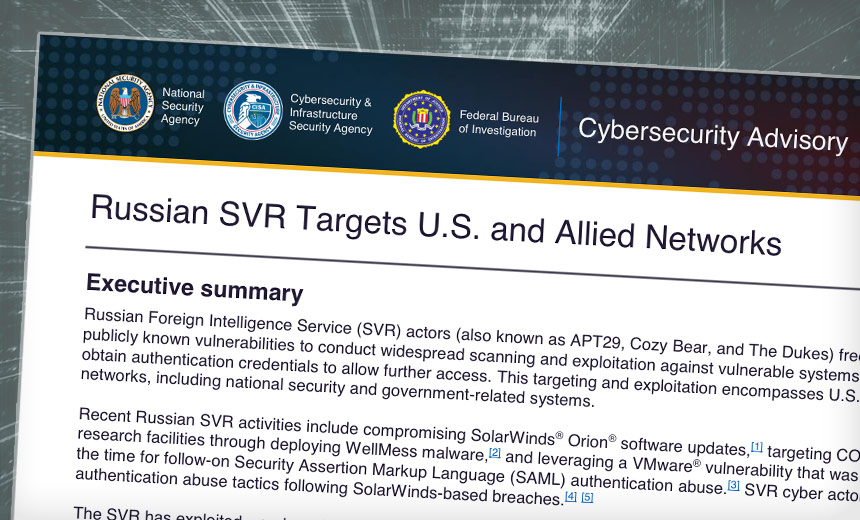 Foreign Intelligence Service's Techniques, Partners Revealed
While the Biden administration is betting that the latest round of sanctions aimed at Russia and its economy deter the country's cyber operations, several U.S. agencies used the sanctions announcement as an opportunity to pull back the curtain on the tactics of Russia's Foreign Intelligence Service.
Read the rest of this article here.