This Data Breach alert was published at 08.04.2021 20.19 on Data Breach Today.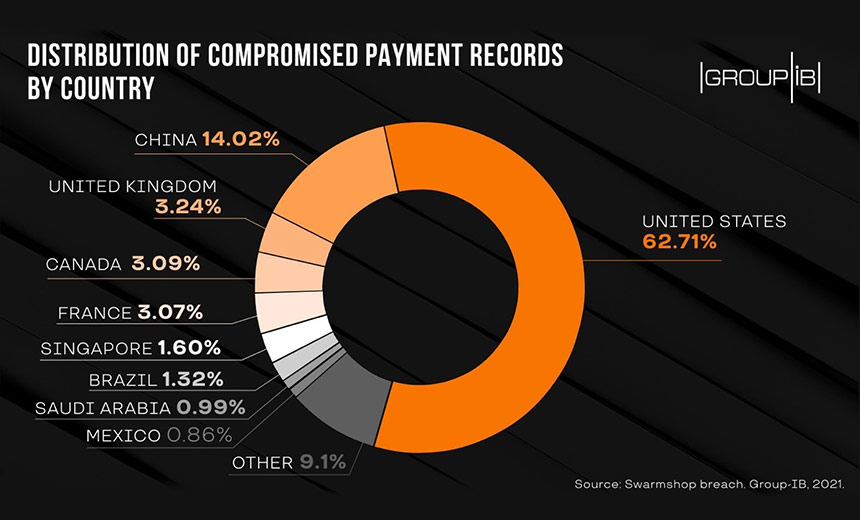 Group-IB: Administrator, Seller and Buyer Data Also Stolen
For the second time in two years, the contents of the darknet payment card marketplace Swarmshop have been removed and posted to a competing underground forum, Group-IB reports. The content includes data on more than 600,000 payment cards as well as administrator, seller and buyer information.
Read the rest of this article here.